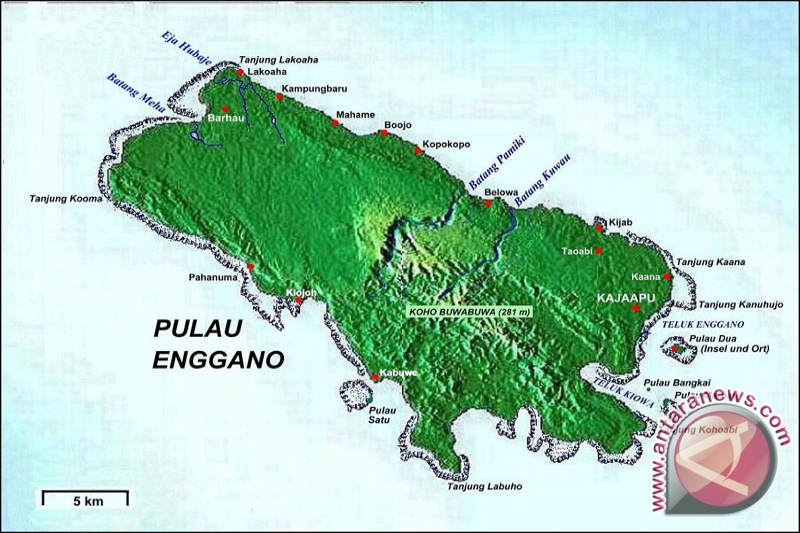 State power company PT PLN of Bengkulu planned to build a hydro micro power plant (PLTMH) for the people on Enggano island, Enggano sub-district, North Bengkulu regency.
"We are still conducting a preliminary survey for the project," planning official of the Bengkulu PLN office Saljoni said here Sunday.
He said the PLTMH will be built in Malakoni village by using the Kuala Besar river stream.
The survey will also cover the water volume of Kuala Besar river.
"The survey will be followed by a study of potentials and to draw up a master plan," he said
Whenever it is possible, he said with a capacity of 400 kilowatts alone I will be able to eluminate houses in six villages in the sub-district.
As an example a PLTMH in Palak Curup, Rejang Lebong regency, is operated by two turbines respectively with a capacity of 1 x 1.000 KW and 1 x 600 KW.
"Compared to a diesel power plant, a PLTMH is indeed much economical with a large investment but low maintenance cost," he said.
In Enggano, he said, fuel oil supply is very limited to operate a diesel power plant, apparently because fuel oil to the most outlying islands 106 miles from Bengkulu is supplied only once a month, and even so heavily depending on weather conditions. Actually there was a plan to build diesel power plants but in view of the limited fuel oil supplies, eventually we decided to prioritize the building of hydro micro power plants," he said.
A PLTMH he said may cost Rp2 billion to build and heavy depends on the volume of water.